Governance and Management of Quality Assurance
A project is currently underway to develop new structures, policies and procedures to manage the governance of quality assurance in line with the requirements of QQI's new Core and Sectoral QA Guidelines. As new structures are developed and approved, they will be published here.
Current Structures for the Governance and Management of Quality Assurance
Current governance structures in LOETB operate both at ETB level, and at centre level. LOETB is governed by a Board comprising of 21 members, and the Chief Executive (CE) of LOETB is ultimately responsible for the oversight of Further Education and Training and its quality assurance policies and procedures.
The Director of Further Education and Training (FET) reports to the CE and has operational responsibility for the coordination and management of FET Services and activity, and is responsible for the planning and delivery of high quality and responsive FET provision and the governance and management of FET, as well as coordinating a FET Senior Management Team and having responsibility for workforce planning and performance management.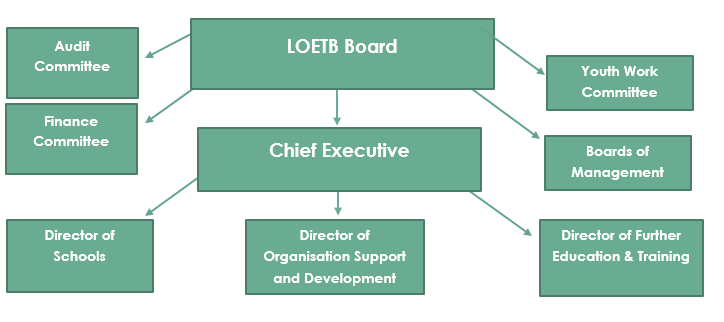 The FET Senior Management Team is made up of the Director of FET and three managers with distinct responsibilities in relation to the FET Service – the Further Education Manager, the Training Manager and the Quality Assurance Manager. The three managers report directly to the Director of FET. The SMT meets weekly to discuss operational and strategic issues.
The diagram below outlines the current line management / reporting structure in LOETB FET Services.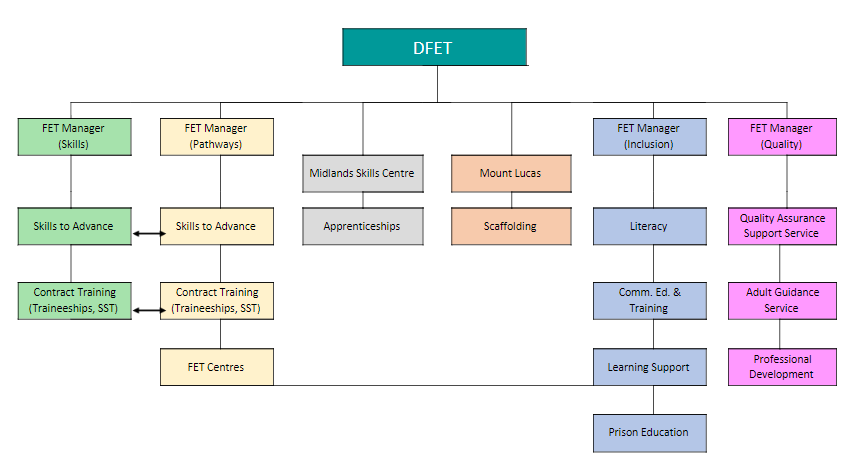 Further Education and Training quality assurance Governance Structures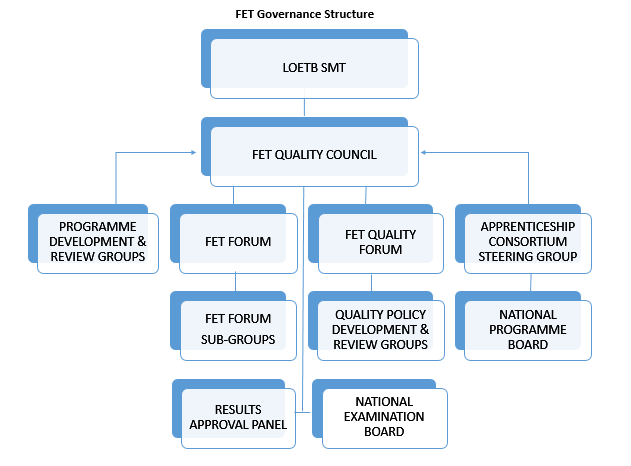 Programme Development and Review Groups
Apprenticeship Consortium Steering Group
Quality Policy Development and Review Groups